Easy Buddha Bowl with Verival Pumpkin & Tomato Porridge
October 27, 2017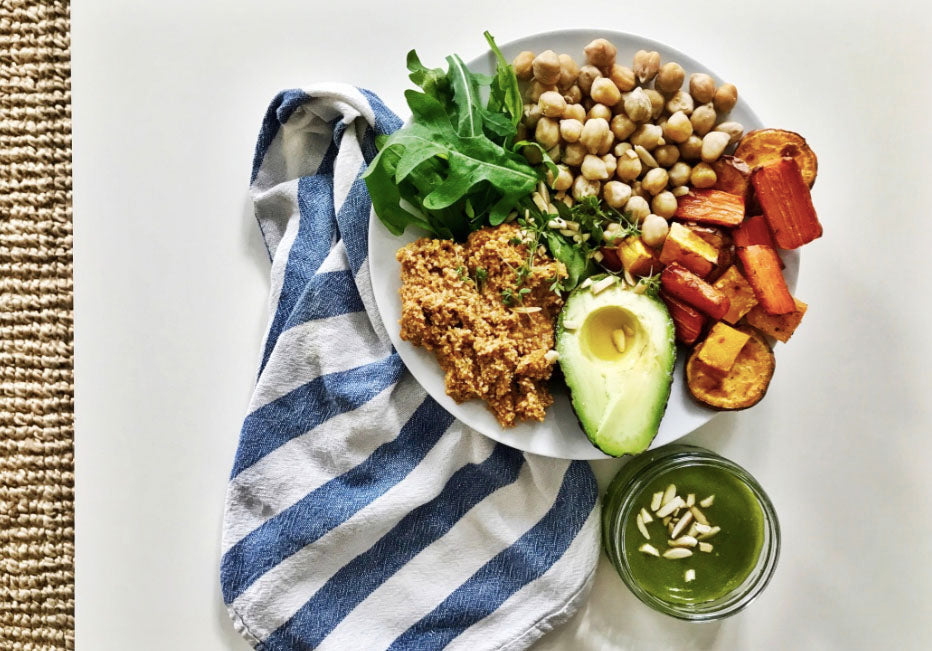 Our daily meals – whether breakfast, lunch or dinner – have to live up to very high expectations: they have to be quick and delicious, healthy but not to complicated to prepare and best should only consist of ingredients that we already have at home. Is there anything that could possibly live up to all that?
The answer is YES: the delicious Buddha Bowl is all of the mentioned and more!
Although the idea behind the recipe doesn't have its origins in the Buddhist religion, the name Buddha Bowl derives from its adaption of the Buddhist concept of balance. The secret of the popular dish lies in its well thought-out composition of ingredients:
30% proteins, 20% greens, 20% nutritious carbohydrates, 20% vegetables & 10% healthy fats
Sticking to this principal, Buddha Bowls can be over and over readjusted according to personal preferences (and possibly fridge content) as there are no limits for your creativity and no strict quantities.
We love the following recipe:
Print Recipe
Easy Buddha Bowl
A balanced meal has never been so easy! This delicious buddha bowl recipe is the perfect mix of proteins, greens, nutritious carbohydrates, vegetables and healthy fats. Featuring the Verival Pumpkin & Tomato Porridge.
Ingredients
30

%

roasted chickpeas

20

%

fresh rocket

20

%

Verival Pumpkin & Tomato Porridge

20

%

fresh carrots, squash and sweet potatoes

10

%

fresh avocado
Instructions
Prepare the chickpeas according to the instructions on the package.

Wash and peal the fresh carrots, squash and sweet potatoes and cut into small cubes. Cover them with oil, add some seasoning and put them in the oven at 200 degrees for 15-20 min.

Together with some oil roast the chickpeas in a frying pan.

Pour some boiling hot water on the Verival Pumpkin & Tomato Porridge, give it a good stir and let it sit for 3 min.

One after the other dress all the ingredients in your favourite bowl.

Finally add some almonds, cress and favourite pesto (optional).
Enjoy!
#Buddha Bowl
#rezept
#Verival
#Verival
#warmes Frühstück
More from this category Recipes